Custom Design - Wedding Pillow Cover - Two Become One Flesh
00369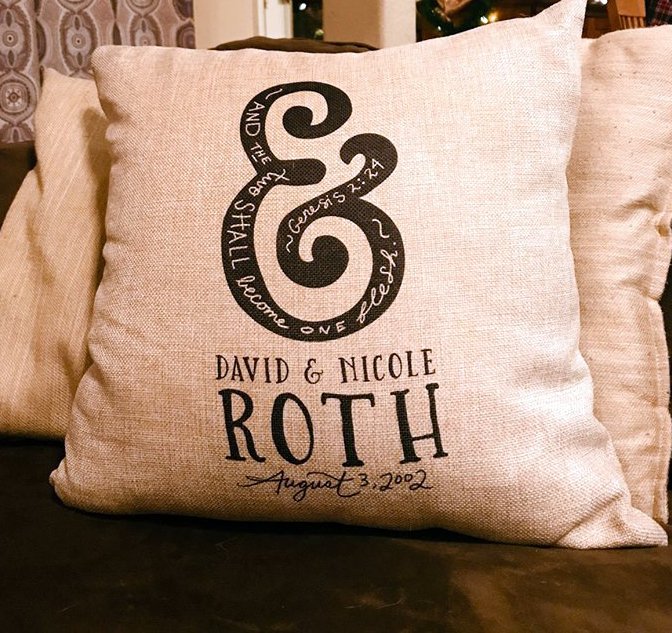 And the Two Become One Flesh
Here is a very unique and memorable way to celebrate a special wedding or give a gift to your spouse to recognize your own marriage. It will be a treasured gift for years to come!
The pillow covers are hand printed with sublimation printing technology. Then it is hand pressed using a commercial grade heat press which takes the liquid ink into a gas state, thus becoming part of the fabric. This also makes them 100% machine washable. Wahoo!

Pillow Inserts:

If you will be picking up locally you can select a pillow insert. If you are shipping it to your home I do not recommend paying for shipping on these as you can pick them up at a local craft store (but if this would be easier for the recipient, I can certainly do so. Shipping will just be a little bit higher).
Material:
Pillow covers - 100% polyester
Care:

Pillows covers - Machine wash with like colors and dry on medium to high heat in the dryer. Snuggle your pillow frequently for full enjoyment. : )
Handwritten letter for the back
Upload of handwritten letter
Color of design (black included)
Add this design to another item